When I was little, I was the naked kid. My mom told me stories about the other children in the neighborhood having to come over to let her know that I had taken all of my clothes off while playing outside. Not too much of that changed as I grew up and into an adult. My first jobs in modeling were European nudes or lingerie, followed by music videos. So, needless to say, the few friends that knew we're not shocked when I told them I had dipped my toes into the Only Fans pool, jokingly blaming it on Covid.
During the pandemic, I lost 85% of my business. Large gatherings of people were my thing, and my thing was gone; at this time, so many thoughts were entering my brain. For example, how come I don't have more passive income streams? Or, what if this happens again? The time I spent stressing about losing money sent me into a creative brainstorm whirlwind.
I begin to set up every side hustle you could possibly imagine, the legal ones at least. I followed every social media influencer who talked about affiliate marketing and making money creating for Canva. Now, I just have to water those plants. The work and setup were done, but two words kept haunting me. Only Fans.
The success stories had finally gotten to me. There were so many articles being written about 19-year-old girls paying off houses by selling old undies. Or my favorite one, the girl who made a fortune, fairly clothed - acting like a dog. (Read that article here)
We're talking barking, eating and drinking out of bowls, and an occasional bop on the nose with a newspaper for bad behavior. Now, none of these things are things I aspire in my life, but they did prove that there is literally a market for any and everything!
So here I am, a former lingerie model with 20 years of content and this idea that won't leave me alone.
The good thing is I've been around long enough to see the internet do damage to people, their families, and their careers. I have clear boundaries, goals, and expectations for myself, and that was were I started from.
I kept repeating to myself, "there's a market for everyone, there's a market for everyone, even a 43-year-old woman". Look, I already know what you're thinking. "You used to be a model. You could STILL be a model". After you have such a career-high in entertainment (in front of the camera) and that comes to a complete halt, it's hard to think like that.
There's a freeze in your career in Hollywood between the ages of 27-43 (generally). It's the most challenging time to book work. You aren't old enough to be old, and you're too old to be young. Before the freeze, you're doing commercials for casinos, home workout machines, and night-out-on-the-town ads.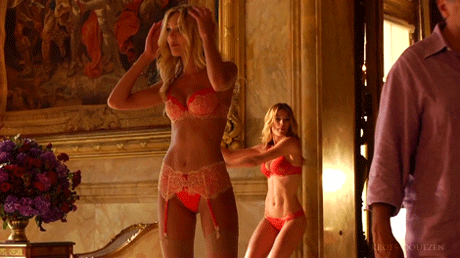 After the freeze, Viagra commercials and Botox ads. I am now in the genre of dating men who can't get it up anymore. How sexy does that make you feel? You go from popping bottles to popping pills for osteoporosis . (I'm laughing, you should be too).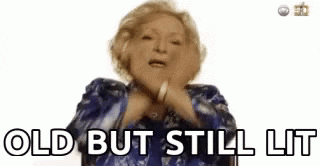 The content (from before the freeze) was only going to keep my page alive for so long, I couldn't go back too far in time for obvious reasons. A couple of my favorite photographers stepped in, lending their eye for some new content but eventually, I started taking the photos myself. This gave me creative freedom and an outlet. I miss taking pictures and editing. I miss discovering your demographic and coming up with marketing ideas. The best thing was I was finally using my talents for myself instead of other people, and it was about time!
Another thing this did for me was help me view myself outside of the eyes of casting directors. This is major. Once again, there was excitement about getting in front of the camera like I used to. Creative reign and a boost in self-confidence, I felt I was proving myself and so many others wrong.
Plus, my sister said what I was doing inspires her.
As the world opens back up, the question is will I continue? Well, the Only Fans platform is now requiring its users to agree to this new agreement.
At a glance it may look like they're just confirming your identity. If you haven't experienced this yet they have you submit a photo of your drivers license and then do a series of live face scans. But if you ask me, I think they'll be storing and using all of your content, recording everything and sending it to a third party for "processing".
I did a search on Ondato, they provide solutions for identity verification, data monitoring & screening, due-diligence, risk scoring and case management. Now, Only Fans uses data encryption and two-step authentication. I know this consent is to verify my identity but I hate signing or agreeing to things like this. Especially when content is involved.
The only platform I share on for the most part is TikTok (which is rumored to be the worst one to share on). When I hit 20k (3k away) I'll be switching my content up now that I've figured out how to promote on the app.
Instagram I keep clean since so many employers are on there. It's almost become a second LinkedIn and just isn't fun anymore.
After completely wiping my Facebook personal page I'm not on there much. There is a page I run but again, I use it for promoting my business and blog. Unlike the personal page, the business page can be deleted in it's entirety if need be. FYI - Facebook has removed the capability to wipe your history or work with an app that can wipe your history.
Twitter was wiped too and follows the same guidelines as my other pages. Business and brand promoting only. If you haven't done any wiping on Twitter you should. The app has been around since 2006, I doubt you'd agree with what you had to say 15 years ago!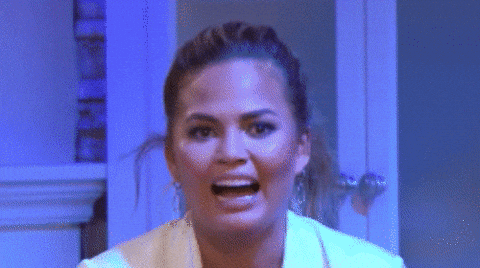 You want information on me, come to my blog! No third party nuffin'!
All of that being said, this leaves me torn.
Creating and developing these images makes me feel like an artist. I'm creating and utilizing all of my skills to capture images I think are stunning. It's the ultimate form of self-expression. A grown woman comfortable in her skin is a beautiful thing, and I feel it - I feel beautiful.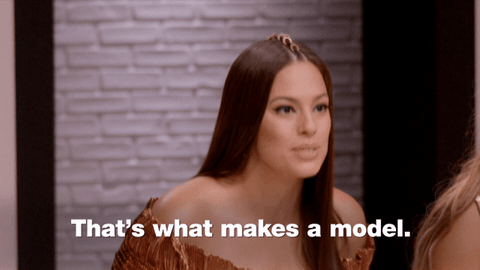 This will probably lead to a decline in my subscribers but if the fun is over that's okay. I'm thinking about contacting Only Fans to see if I can get more information on what I'm giving consent to, especially when it comes to my image and likeness so hold tight.
However, all the work I put into this I can't let go to waste! There's an entire brand here including logo, theme, photo style, and of course I bought the URL.
*Bought both BourbanAndBondage & BondageAndBourbon for $10 each. If I sold them today, combined I'd bring in $1500!
Now to what everyone wants to know. Money. I'm going to keep this brief cuz it's nunya damn business...
Yes, I made great money. I'm not going too much into detail but the bills were paid and had sushi when I wanted to. There was deficiently the potential to make more but to do so you have to put in the work, like most things. The girls I know that are making $50k a month are active on the app, it's a full time job. There's also the rating factor. My page is sexy but still a PG-13, the XXX pages are bringing in a fortune. There's great potential for influencers as well. The hard part is creating more content without exposing yourself (pun intended) too much.
You do make most of your money in the direct messages where you can charge for conversations and extra photo sharing. Some mornings I would wake up to $60 in my account. Subscribers would often buy me breakfast or lunch, and that's always nice.
That's all I'm going to share about that.
To celebrate my time on the platform, I've taken some of my favorite images from my Only Fans adventure and created some goodies to share with all of you. My smile is enormous right now, I had so much fun designing these items, so I hope you like them! You also get a peek into my bedroom... Hahaha! Beware!
Okay- before I sign off, what did I learn?
You don't have to do the most to make money on these platforms

Again, there is a market for everyone

Do what makes you feel beautiful (everywhere in life, not only on this platform)

We have to stop letting other people and stigmas effect our lives. (I could have been making a killing but have been so scared of what others would think)

Start using your talents to promote and advance yourself instead of others
Let me know your thoughts below. If there's any questions I'll be sure to answer them as soon as I can.
Until next time! Be safe this weekend and Happy Fourth of July!